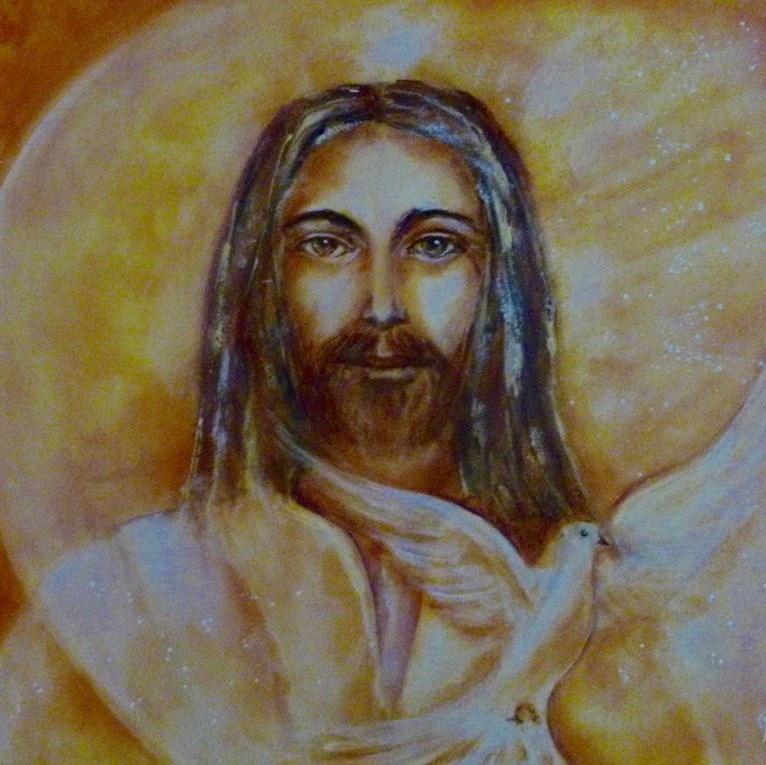 We have received some great testimonials regarding the Christ Consciousness Transmissions that we are offering in weekly online gatherings every Sunday at 11:00 am Pacific time. If you have some feedback that you would like to add, please use the contact form here to share your experience. We hope to see you on this Sunday's online transmission.
Recent Testimonials about these Transmissions:
"Just after you finished the transmission, there was a calm, easy presence that filled me. Then something extraordinary occurred—I had mobility in my neck. About a week ago, my shoulders and neck jammed up, and I've been walking around like Frankenstein.... What you saw and what I experienced, with blood flow and the tingling in my mouth, then the instantaneous healing in my neck is awesome in every sense of the word, and I couldn't wait to share this with you this morning. I even slept like a baby, hardly any shoulder pain this morning. It's a glorious realization of Divine Power and Blessing and Connection and Oneness. Thank you for being the conduit for undeniable healing. As you could imagine, I'm kinda on a cloud-nine of awareness and gratitude today!" –SB

"The day after the session, I felt Christ presence in my heart chakra. This was a more direct experience of Christ than I recall having before. During the session, I felt a deep soft love.... Since the session, I felt some big chunks of fear release. During my meditation this morning, I felt myself stand fully upright inside for the first time, not bent forward/pulled down toward the lower chakras/emotions.... I feel that whatever happens in life, I can meet it from love because that's what's here, now that fear has been released and shakti is flowing. This is a significant change, since I now see that I was responding from fear quite a lot before." –JM

"The transmission shifted me back into Love. Afterwards, I felt an expansiveness in my chest, like the shield that had been guarding my heart had fallen away. For the next three days, it felt like my heart was being healed and repaired. Old hurt, anger and fear seemed to drop away. In its place there was a gentleness, softness, and sweetness filling my heart. I am in awe of the affect this had on the relationships in my life. My husband and children began to mirror back to me my own state of love, patience, and kindness. I am deeply grateful to experience such a profound healing of the heart and for tapping into Christ's loving presence from within." –L. R.

"Nirmala, I just wanted to say that the transmission experience yesterday evening was astonishing. It was a mind-blowing, 'psychedelic' experience, but one that was personal and soothing and healing and comforting. For at least a few moments, I just felt indescribably good, better than I can recall feeling for many years, if ever. It will take me a while to fully process the experience. My skeptical, analytical, left-brain dominated mind is intensely curious as to what the hell just happened, if you will pardon the expression!" –J. T.

"I am the same person I was when we last talked, but I am also suddenly very conscious of this other I, one who is not just the form or identity of the me that I seem to habitually think myself into, not the one skimming the surface of this life, but the I that I recognize has always been more and is now suddenly invited to come forth again, reveling with curiosity, authenticity, and newness/excitement.... There's no measure of gratitude for your generous assistance in opening these higher chakras, Gina. I truly didn't believe I was so ready, but 'it' sure seemed ready for me. I feel like I'm just starting to experience what it is to literally get out of my own way. I'm eager to share my excitement of actually experiencing what I've only let myself learn and read about." –S. B.

"Thank you so much for the transmission session. It was so beneficial and still is. I felt a little bit drunk afterwards. I see that anger no longer has the impact that it had before. Angry thoughts came, but I just saw them and didn't get involved with them. I am much calmer. I am feeling the benefit of the transmission even now. I am so thankful!" –L. L.

"I loved the group Satsang and transmission this morning. It was incredibly beautiful and I am feeling my connection to Jesus renewing in a way that is deeply touching my heart. I will be on the Sunday weekly group sessions as long as you have them." -G.S.

"The transmission was very, very strong for me at the moment you were transmitting. I cried the whole time. I think your Heart just exploded, so much Peace and Love." –M. B.

"I feel so much less fear, and so much more trust and seemingly subsequent happiness. It is that I now trust without thinking what I have trusted from a conceptual vantage point for years." –B. K.
Here are some FAQ about the online transmissions.
(Painting of Jesus courtesy of Danielle Tonossi)