Introducing Christ Consciousness Transmissions
What is Christ Consciousness?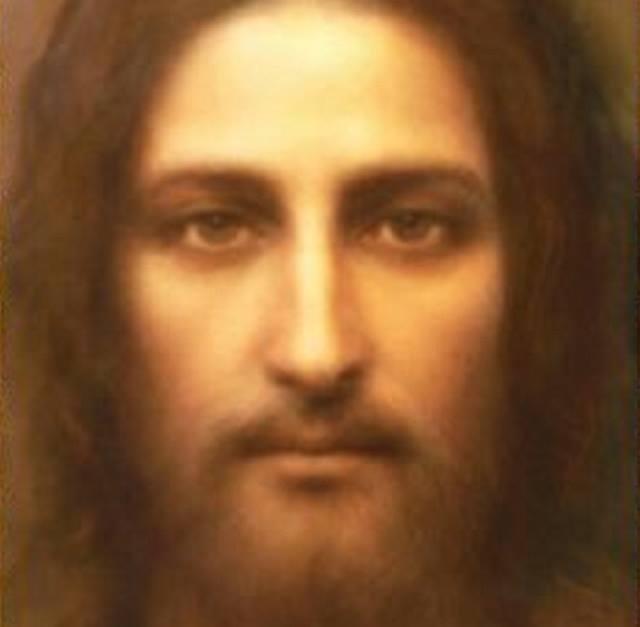 Christ Consciousness refers to enlightenment or the realization of our oneness with all and our inherent divinity, exemplified by Jesus Christ. Jesus lived what he taught, and taught from a higher consciousness, one free of ego. Jesus was an example of what we all can be, a model of what is possible for every human being, and he said as much. His message was that we, too, can be Christed—enlightened—as he was, and many are living proof of this today. Many are awakening to their true nature, and enlightenment is the culmination or endpoint of that process of awakening.
Jesus Christ, like other enlightened masters, was able to transmit universal Source energy to others because he was enlightened. It was not his energy that was transmitted. Rather, because he was enlightened, he was able to be an instrument of the universal energy that comes from Source, or God: the Oneness. Spiritual forces and Ascended Masters such as Jesus channel this universal Source energy to those on earth who are able to transmit it to others. Transmission is one of the main ways that consciousness is raised and human evolution is advanced. Transmission may seem mysterious, but we don't have to understand it or even feel it to be transformed by it. That we can be affected by certain people in this way is a gift from Source to aid us in returning Home.
Christ Consciousness transmissions:
My wife, Gina Lake, has been channeling the words of Jesus for several years, and now he has asked Gina and me to make ourselves available as an instrument of his transmission. We are simply acting as an antenna for this universal force. Christ Consciousness transmissions are an opportunity to experience a direct transmission of love and to break through to a new level of being. They will assist you in embodying Christ Consciousness and being your best self: who you came here to be. They are particularly intended for awakening and can also clear and cleanse longstanding issues by working with the subconscious when doing so is in service to awakening.
In a transmission, you will receive whatever is in your highest good to receive at the time. What you receive is not up to you and may never be known by you, although the results may be recognized over time. Transmissions work subtly, and so people vary in their ability to perceive them. It isn't important that you feel anything in a transmission, although commonly people feel heat or energy flows or see or feel light or even colors. A transmission can have a powerful effect without you feeling or seeing anything at all.
What is important is your openness to receiving the transmission, which is why before a transmission you are asked to state silently your openness, willingness, and readiness to receive whatever is in your highest good. This opens the door to receiving, which cannot be opened except by you. This is why a belief in the power of transmission is important: If you don't believe in the power of transmission, you won't be open to receiving. So, while belief is not necessary to receive a transmission, a lack of belief can limit what you receive. The Ascended Masters behind such transmissions cannot override your free will. If you consciously or subconsciously say no to receiving a transmission, you won't receive it as fully as you might.
These transmissions are not for everyone. And yet, if you are reading this, you are likely among the many that they are for. These Christ Consciousness transmissions are for awakening, and you've probably come to these teachings because you are ready to awaken. Even if you aren't, these transmissions will still have a positive influence on your life and prepare you for awakening. They aren't harmful to anyone. The beings behind them (Jesus and 27 other Ascended Masters, including Mother Mary and Yogananda) know exactly what you need and will deliver just that.
Jesus explains:
"These transmissions come to you from the heart of God to the heart of the universe to your own heart. They are for you, for your awakening, and for all of humanity. As they raise you, they raise all, and that is their purpose. This is not an energy for personal use but for universal use. It is especially for those of you who have a personal mission of healing or raising consciousness on this planet, for that is my mission as well. You are, or can be, my hands and expressions in the world. The second coming of Christ is the arrival of the Christ within each of you on a mass scale. This is happening now. It is time, and it won't be stopped or interfered with."
"Let it be understood that this force has little to do with Christianity or concepts about who I was as an individual on earth. The Christ force is but one name for the universal force that I tapped into when I was alive and that you naturally answer to and step to when you are aligned with your divine nature. Know that you are no less than me, no less good and no less powerful, although you may have not realized this yet. This transmission will connect you with your original self, the knowing of who you really are, and it will touch all who come in contact with it with such knowing. Nothing short of a mass awakening on this planet is needed now."
"When I transmit to a group, I duplicate myself and stand in front of each person and deliver what they most need at that time. In these transmissions, I smooth the energy field and clear negativity and blocks, bring subconscious material to the surface, and sometimes remove karma. No harm can come from this work with me, only greater freedom and peace. I welcome a closer relationship with all who are devoted to their own healing, to Truth, and to love."
Preparation for receiving transmission:
The most important thing to do before receiving a transmission is to state inwardly your desire to receive whatever is in your highest good to receive. You can say something like this: "I am open, ready, and willing to receive whatever is in my highest good and for the good of all. In this moment, I align with all that is good and of love." Then close your eyes, relax, and move into a receptive state. Put your attention on the experience you are having of sitting and receiving the transmission—not on your mind's experience of it, but your body's experience in the moment. That will make it more likely that you may catch the subtle energetic experience of the transmission. Set you mind aside as best you can and just be and experience whatever you are experiencing, without evaluating it or thinking about it. In other words, meditate!
Two ways to receive a Christ Conciousness Transmission with Nirmala:
1- As Part of a Mentoring Session
I am offering 15 minute transmission sessions as part of an hour long one-on-one spiritual mentoring session that can happen over the phone or Skype. Follow the link below to arrange a mentoring session and mention on the form that you would like to include a Christ Conciousness Transmission or CCT in your session.

2- In Online Group Transmissions Starting Nov. 12, 2017:
New: Gina Lake and Nirmala will be offering online group sessions of Christ Consciousness Transmissions starting Sunday, Nov.12 at 11:00 am Pacific time (2:00 pm Eastern time), and then continuing every Sunday at the same time and lasting about an hour (the transmission is about 15-20 minutes and there is time for questions and sharing). This is an opportunity to experience this powerful new aid to awakening in a group instead of in a one-on-one mentoring session. In our experience, the group transmissions can be as powerful or sometimes even more powerful than a one-on-one session. (Sketch of Jesus courtesy of Danielle Tonossi.)
These sessions are offered by donation and the suggested donation is $20 (US) per session. We are asking for this donation to cover our time and our expenses. You can click on the button below to make a donation on Paypal or you can mail a donation to Endless Satsang Foundation, PO Box 3558, Sedona, AZ 86340. We are asking for donations on the honor system, so please make your donation before attending one of the sessions.
To attend one of the hour long group sessions, just follow this link at 11:00 am Pacific time (2:00 pm Eastern time) on every Sunday (starting Nov.12th):
If you are not familiar with the Zoom platform where the meetings will be hosted, you can learn how to attend a meeting by watching the video here: https://support.zoom.us/hc/en-us/articles/201362193-How-Do-I-Join-A-Meeting- You do not need to have an account on Zoom to attend, but if you have not attended a Zoom meeting before, then you will be prompted the first time to download and install a simple launcher that allows you to enter the meetings. You only have to do this the first time, and you can attend online on your computer, smartphone, tablet or even by dialing in from your telephone. (See this page for instructions to join by telephone.)
Recent Testimonials:
"Just after you finished the transmission, there was a calm, easy presence that filled me. Then something extraordinary occurred—I had mobility in my neck. About a week ago, my shoulders and neck jammed up, and I've been walking around like Frankenstein.... What you saw and what I experienced, with blood flow and the tingling in my mouth, then the instantaneous healing in my neck is awesome in every sense of the word, and I couldn't wait to share this with you this morning. I even slept like a baby, hardly any shoulder pain this morning. It's a glorious realization of Divine Power and Blessing and Connection and Oneness. Thank you for being the conduit for undeniable healing. As you could imagine, I'm kinda on a cloud-nine of awareness and gratitude today!" –S.B.
"The day after the session, I felt Christ presence in my heart chakra. This was a more direct experience of Christ than I recall having before. During the session, I felt a deep soft love.... Since the session, I felt some big chunks of fear release. During my meditation this morning, I felt myself stand fully upright inside for the first time, not bent forward/pulled down toward the lower chakras/emotions.... I feel that whatever happens in life, I can meet it from love because that's what's here, now that fear has been released and shakti is flowing. This is a significant change, since I now see that I was responding from fear quite a lot before." –J.M.
Thanks for your interest in Nirmala's teaching. You can unsubscribe from this newsletter at anytime by using the unsubscribe link below or by replying to this email with "unsubscribe" in your message.
Nirmala
Endless Satsang Foundation
PO Box 3558
Sedona, AZ 86340
Nirmala's Facebook Page: https://www.facebook.com/Nirmala-131968710233328/
Share this newsletter: