Job Opportunity with Nirmala's Teacher, Neelam
My teacher, Neelam is looking for someone to work part-time at home for her organization. Here are the details about the position:
Office manager/administrative assistant
Part-time work from home, on-line and some phone/skype
Available immediately.
Approximately 10 to 15 hours per week, flexible, sometimes less, sometimes more.
Small non-profit organization is looking for a committed, skilled, kind, mature, professional and service-oriented individual to run its virtual office.
Must be a strategic thinker, consistent and focused. Excellent organization and communication skills are very important.
Be reliable for a predictable work schedule.
Must be able to create structure where needed and handle last minute changes, tight deadlines and stressful communications with ease.
Must be able to track a lot of information, so keen organization skills are necessary to execute and coordinate tasks smoothly. Ability to double check information before sharing/creating to make sure it's accurate. Be able to communicate clearly and problem solve collaboratively.
Must have a strong ability to recruit and coordinate a team of volunteers (i.e. for event hosting and other activities)
Must have prior similar office or organizing experience, non-profit and fundraising experience a plus.
Must have an ability to help organize and oversee
teleconference meetings and ongoing teleconference programs.
Must have your own computer, printer, smart phone.
Be proficient in or at least familiar with:
-Todoist
-Google Drive, creating docs, spreadsheets
-Mailchimp, maintaining contact list, create and schedule newsletters
-Gmail
-Facebook
-Conference call programs like freeconferencecall.com
-WordPress websites and the ability to update and create content
-Event Espresso
Also needed is the ability to:
-Create mailing labels from spreadsheets with contact information
-Download audio recordings into audio acrobat for emailing
-Upload videos audios and pictures to website and Facebook
-Support web based video
Hourly pay dependent on experience
We are seeking someone with an open mind and heart who would share a sense of the vision of the organization "To bring Neelam's teaching to the wider world community" and who can help co-create and execute that vision. (We are a spiritual not-for-profit organization that is sharing the teaching of Neelam in the lineage of Ramana Maharishi and H.L.W. Poonja.
Because of the nature of this organization, an interest in or experience with personal growth and spiritual or non dual organizations is extremely helpful. )
To send a resume and for inquiries please send us an email to bhakti.2u (usual symbol) juno.com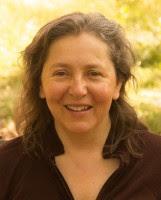 Learn more about Neelam and her teachings at http://neelam.org/