Spiritual Poems - Free Poems from the Heart
Spiritual Poems from Nirmala's Free Ebook, Gifts with No Giver
A collection of nondual poetry written from the Heart by Nirmala, who is a spiritual teacher in the Advaita tradition. These free spiritual poems attempt to capture the undying presence of love in all of its forms. Let your soul be deeply touched by the Rumi-like words of a lover drunk with passion for the truth.
(Please note: This work is licensed under a Creative Commons License)
Sample spiritual poems from the book:
No deep rooted fears
fear exists on the surface
fear is the surface
dive deeper and fear is swallowed
in the depth of knowing
nothing to fear in this moment
even when a gun is held to your head
the thing most feared has not yet happened
once an event has occurred
fear is too late
fear has no home here
where all is as it is
breath the tranquil air
and discover the fragrant serenity
___________________________________
Thoughts dance their enticing moves
before my entranced inner sight
but the spell is broken
when I wonder
who is entranced
memories beckon seductively
with all the luster they can manage
yet their shine is swallowed
in the light
behind my eyes
there is one dancer
I cannot resist
her only movement is utter stillness
I find no memory
in her transparent gaze
___________________________________
Nothing seen is wasted
the sight of every eye
increases the range of vision
of that which sees
every sight is a gem
of pure perfection
in the inner eyes
of that which sees
each viewpoint
lives on forever
nothing can die
within that which sees
look deeply into any eye
beyond your reflection
come face to face
with that which sees
abandon appearance
let go of pretense
you are naked and exposed
before that which sees
do not turn away your gaze
no need to hide
only love shines in the eyes
of that which sees
___________________________________
In the dream
I always play the fool
in the dream
my defenses always fail
in the dream
my desires are never fully satisfied
in the dream
my heart is broken over and over
wide awake
I always play the fool
wide awake
my defenses always fail
wide awake
my desires are never fully satisfied
wide awake
my heart sings its endless joy
___________________________________
What should we do
what is the purpose of life
here is the endless task
to do nothing well
here is your purpose
to be free of any purpose
why do we suffer so
how can we end the pain
here is the source of suffering
in the desire to end suffering
there is no end to pain
nor an end to joy
within the soul of freedom
___________________________________
My longing was never deep enough
to touch this empty well
my effort was never great enough
to move this unmovable mountain
my understanding was never broad enough
to contain this silent truth
my dreaming was never real enough
to shape this formless presence
nothing is always enough
when nothing is needed
___________________________________
The mystery
of this simple moment
can not be spoken
yet all of history
occurred to arrive here
the mystery
of the endless terrain of self
can not be mapped out
countless new frontiers
are born with every breath
the mystery
of awakening
can not be achieved
all that is needed
is to notice inner eyes that never close
the mystery
of sweet undying love
can not be understood
the heart already knows
what the mind can only long for
the mysteries
always remain
untouched by worried thought
ready to welcome us home
when we abandon our dreams
___________________________________
Take my hand
feel the vital grip
that love lends to this flesh
listen to my voice
hear the catch in my throat
of awe that can't be expressed
gaze into my eyes
see tears welling up
as I recognize my long lost self in your smile
rest in my arms
find refuge in my embrace
until you know you are forever safe
join me now
here
where we have never parted
___________________________________
Behind closed eyes
the world falls away
a whirl of empty sensation
with no boundary
drowning thought
in a silent symphony
burning the body
in painless effigy
when eyes open again
the world is cleansed
only perfection remains
the room is resplendent
with the absence of illusion
___________________________________
A lasting marriage
when devotion has claimed you for its own
no longer any chance to stray
a brief fling with illusion no longer satisfies
the truth demands utter fidelity
with no possibility of divorce
all pain must be faced
and embraced as the true countenance of your beloved
all fear must be met
and recognized as the thrill of tasting the unknowable
all joy must be surrendered
and acknowledged as a gift with no giver
this union only requires telling the truth
even when the truth shatters your dreams
even when the truth leaves you emptied out
even when the truth reveals your counterfeit existence
then there is no other possibility
than happily ever after
___________________________________
Fire may burn the wood
the ashes do not mind
(paid links)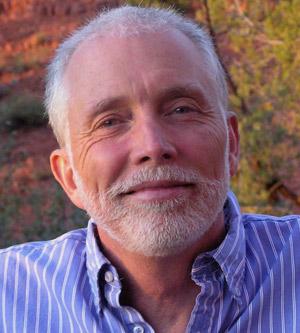 About Nirmala:
After experiencing a profound spiritual awakening in India, Advaita spiritual teacher, Nirmala has been writing spiritual poems and offering spiritual teaching and spiritual mentoring in the U.S. and internationally since 1998. Nirmala offers a unique vision and a gentle, compassionate approach, which adds to the rich tradition of inquiry into our true nature. He is the author of several other spiritual books, including Nothing Personal: Seeing Beyond the Illusion of a Separate Self, and Living from the Heart. In his sessions with individuals and in his spiritual poems, Nirmala points to the wisdom within each of us, and fosters the individual's own exploration of the full potential of the spiritual Heart. Nirmala's books including the collection of spiritual poems, Gifts with No Giver are published by Endless Satsang Foundation and are available on our bookstore through Amazon.com. More information and free ebook downloads of several of Nirmala's books are available here on this website.
Some other sites with free spiritual poems:
poetry chaikana
-
sacred poetry
from around the world with lots of poems by 100's of poets