Welcome to the Endless Satsang Newsletter for December 2015

This holiday time of year is both an opportunity to turn inwards to reconnect with the source of joy, peace and love within you, and to share that joy, peace and love with others. It is in giving your love to others that you are filled with the sweet essence of love. Fortunately, the source of love within you is limitless, so you can never run out of love.
I send you my warmest wishes for a wonderful and wide awake holiday and new year.
With love and light,
Nirmala
Support Endless Satsang at no cost when you shop on Amazon.com: You can support Endless Satsang Foundation every time you shop on Amazon at no additional cost. Click on the image below to register us as your charity, and Amazon will donate a percentage of every purchase you make to Endless Satsang. Thanks!

Update on our expanded ebooks program and a request for support: For the past 10 years or so, we have been offering ebooks at no charge on Endless-Satsang.com. In the past six months, we have expanded the number of ebooks offered from 6 books to 10 books and now there are over 3000 ebooks a month being downloaded for no charge from our websites.
We have also begun to do online promotions to introduce more people to the opportunity to download our ebooks at no charge from the major online ebookstores. Specifically, we ran five paid promotions on Bookbub.com that resulted in over 120,000 of our ebooks being downloaded from Amazon and other ebookstores in the last three months. We would love to continue to spread the word about the no cost ebooks available on our websites and elsewhere online. If you would like to support this effort, please see the information about ways you can donate or help here, including ways you can support this effort at no cost:
http://endless-satsang.com/how-to-help-support-endless-satsang-foundation.htm
Conversation on Mindfulness Mode:
Nirmala recently had a lively conversation with Bruce Langford on his Mindfulness Mode Podcast about curiosity and discovering who you really are. You can listen to the recording here:
bit.ly/1QiIZwz
Gratitude and Acceptance Can't Hurt! - from Nirmala's Blog on Endless-Satsang.com:
Q: I have recently come to realize that we must be grateful for everything, including all situations and circumstances that are presented to us, and not just those experiences that we find pleasant and somehow self-benefiting. I am just now coming into this new awareness and have not, as yet determined how to also, deliver relief for something that causes pain and suffering, while at the same time giving thanks for it-for arising in our life experience​? I say this because I have been taught that; on one level expressing gratitude for having something in your life communicates to the Universe that I want more of this item that I am now expressing gratitude for receiving; and yet, this expression of gratitude for pain and suffering, even though I sense that it is appropriate, appears on the surface to border on self-abuse at the very least. ​
I suspect that I am hoping that I can discover the answer to this seemingly unanswerable life generated-Koan sooner than later: How does one bring to an end suffering and pain; even as one is expressing gratitude for this same suffering and pain being present in one's life experience? It seems that I am continuing to create more questions than answers in my life. I wonder if this ratio of questions to answers ever shifts the other way?
A: Thanks for your thoughtful observations and questions. I would say it is a very good sign when questions outnumber answers!
As for your question about suffering, I would simply suggest that there are many levels to the truth of every situation. When it comes to suffering, on the practical human level, we can do whatever works to reduce the actual pain and limitations that appear in life. Just as if you had a broken bone, you would see a doctor and get a cast, if there is something practical and direct that you can do to reduce pain and discomfort, then it makes complete sense to do it.
At the same time, there is another equally valid level of truth or reality where there can at the same time be immense gratitude for the difficulties and limitations that are part of every life, or at least there can be deep acceptance of the situation. This acceptance or gratitude can actually reduce or eliminate the actual suffering even if the pain or limitation is not resolved, as most suffering is actually caused by a mental activity of resistance and rejection. The thought that something is wrong or should not be happening often produces more pain and suffering than the actual sensations or situation.
Approaching difficulty with gratitude can be profoundly transformative on many levels, and surprisingly can even allow a clearer seeing of the difficulty that may make a practical solution easier to discover and/or carry out. If there is less subtle suffering, then we can be more present and curious and perhaps see a simple solution. And if there truly is no solution, then the gratitude and acceptance can't hurt! It feels good to be open and accepting, so why not feel as good as you can given the circumstances.
The different levels of every situation exist simultaneously and are complimentary, not contradictory. Why not do everything you can to make a situation better and at the same time approach it with as much acceptance and gratitude as you can. And even when it is hard or impossible in a particular moment to accept or feel grateful, then it is still possible to accept that you cannot accept. This is the trick to accepting when it is hard, just start with what you can accept or feel grateful for. Often if you accept that you are not feeling any gratitude or acceptance, this "primes the pump" and gives some momentum to acceptance. It might be easier then to start the process of accepting the bigger situation.
The mind tends to see opposites as contradictory: "If I am truly accepting, then I can't fix the problem." But actually these opposites are all part of the whole truth. We can both accept and fix, feel gratitude and make improvements.
I hope this is helpful.
Note: Nirmala invites questions for his blog. You can contact him by replying to this newsletter.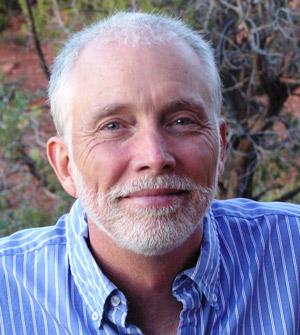 Reminder: Please add nirmala (at) endless-satsang (dot) com to your contact list so that you are sure to continue receiving these newsletters. You can be removed from our list at any time by following the unsubscribe link below, or by replying to this message.
Please forward this newsletter to your friends. They can subscribe by going to:
http://bit.ly/satsangnews
When they do, they will receive a free e-book copy of Nirmala's book,
That Is That: Essays about True Nature,
and two free mp3s of satsang.