Welcome to the Endless Satsang Newsletter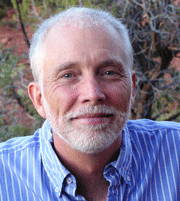 Sample a Mentoring Session with Nirmala:
For a limited time, I am offering nondual spiritual mentoring sessions for a suggested donation of just $40 for the first session (normal donation is $75-125).
You also will receive a free collection of mp3 recordings of nine satsang talks by Nirmala with your first session
(Mp3 collection is normally $19.95.) If you have been considering trying one of these phone or skype sessions, this is a good time. You can learn more about the spiritual mentoring I offer here:
http://endless-satsang.com/spiritual-guidance-mentoring.htm
Here is a testimonial: In my spiritual mentoring sessions with Nirmala, I have found all the qualities one might expect from a deep contact with truth: honesty, humility, unending patience and precision in dealing with all manner of life's questions and challenges. Having heard many of the best examples from the plethora of contemporary Advaita and Nondual teachers emerging over the last twenty years, I can only say that few have illuminated the rich and complex intersection of spirituality and psychology as well as Nirmala. I have been thoroughly enriched by my association with him. His balance of heart and wisdom creates a nurturing container for waking up." - Jeff Wolcott
Mentoring sessions with Nirmala are an opportunity for open-ended inquiry into whatever is arising in the moment. In your session, you can ask any questions, raise any concerns that are meaningful to you, or simply explore your present moment experience, which is a powerful doorway into a deeper reality.
Also: Nirmala's Teacher, Neelam, has released her schedule of spring and summer events, including a telesatsang on this Sunday, May 29th at no charge
To learn more about this telesatsang and the wide range of upcoming events with Neelam in the next few months, visit her schedule page at:
http://neelam.org/events/
Neelam embodies and transmits deep tenderness as a teacher which melts the heart and allows her students to meet everything which arises in life, whether it is internal experience or external events, with acceptance and resting in Presence.
Reminder: Please add nirmala (at) endless-satsang (dot) com to your contact list so that you are sure to continue receiving these newsletters. You can be removed from our list at any time by following the unsubscribe link below, or by replying to this message.