Welcome to the Endless Satsang Newsletter for March 2017

Gina Lake's Book About Spiritual Relationships is On Sale for Just $0.99 (Reg. $4.99) Through March 31st
Are you sabotaging the love that is possible in your relationships? Have you ever wished you could unlock the love that is your true nature and express it fully? Choosing Love: Moving from Ego to Essence in Relationships offers a spiritual approach to transforming relationships by showing you how to let go of your preconceived ideas and judgments. By moving beyond your ego and conditioning, you can create a richer, more loving life for yourself and those you care about. You have the power to determine how much love you experience in any given moment.
Choosing Love provides profound insights and practical advice about how the ego interferes with love and happiness; moving beyond romantic illusions; recognizing, finding, and sustaining a meaningful relationship; overcoming anger, judgments, criticism, and resentment; resolving issues like infidelity, money, commitment, sexual differences; and seeing the Divine in another.
Ebook versions are just $0.99 for a limited time until March 31st (reg. $4.99)
Join Nirmala for a Series of Four Online Talks: I recently gave a series of four online talks on the Awakening Together Sanctuary entitled "The Awakeness that Is Always Already Here". If you missed them, the recordings are all posted on my website here: http://endless-satsang.com/recent-talks.htm
10 More Ebooks Added to Our New Free Spiritual Ebooks Website: We recently added several new titles including books by Ramana, Peter Cutler, Trip Overholt, Robert Wolf, and Deshon Fox to our website where you can download several spiriual and nondual ebooks at no cost. We also still offer books by a wide range of nondual teachers including Adyashanti, Papaji, Nisargadatta and more on this, our newest website, freespiritualebooks.com
This is part of our ongoing program to share spiritual ebooks at no cost as described here: http://endless-satsang.com/please-help-us-give-away-a-million-free-non-dual-spiritual-ebooks.htm
Sleep Aid Device: Occasionally in this newsletter, I will share about a practical item that I have found helpful. Recently, I discovered a device that uses pulsed magnetic fields to support the body in sleeping well. I have found it very effective and helpful. More info is here: http://endless-satsang.com/earthpulse-sleep-aid.htm
Your Happiness Does Not Depend on Doing Anything....or on Not Doing Anything!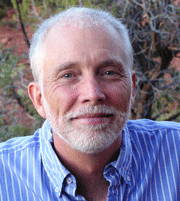 -from Nirmala's blog
Q: I just read your article titled "Motivation After Spiritual Awakening" (http://endless-satsang.com/motivation-after-awakening.htm).
I am suffering from the exact same situation. After 35 years of meditation, I seem to have entered a space of deep contentment and a loss of that ego that used to rule me. But at the same time, I seem to have lost that drive and motivation too. It seems to feel like "What is the use? When I already have such happiness, why bother to set goals and achieve more? All that leads to the same happiness again, so why bother?"
But then I followed your advice in that article and went deep into my happiness and I find that I have a deep wish for perfection in and around my life. This particularly seems to include perfection of my website which I have left half done due to lack of motivation. At one level there seems a deep need to complete that website and make it perfect, high-quality, productive and humming with health. On the other hand, there is no motivation to do the actual work. What do I do? I seem deeply mired in this conflict.
A: Given your particular situation with your website, I would invite you to try the second approach offered in the blog post you mentioned. See what happens if you just start working on your website. Does the motivation kick in once you are actually doing the activity? Very often, motivation shows up once we are already doing something. Or does the internal conflict you feel get stronger when you just bite the bullet and start working on your website?
If the motivation appears once you are working on the website, then that would strongly suggest that it is a deeper motivation coming from your appreciation for perfection. Although perfection is not something we ever actually achieve, the desire to move in that direction can be an expression of our essential love for life and all its forms. Once the motivation is flowing, then your inner conflict should subside. This may be something that you need to repeat every day until the website is finished. In other words, even if you get motivated today by simply starting to work on your website, you may still wake up tomorrow with no motivation. Then you will just need to kick start the engine again by jumping into the activity of creating your website.
However, if you try this approach and push yourself to get started on the website, but then find that the inner sense of conflict just gets stronger no matter how long you stay at the activity of working on your website, that is a sign to step back and inquire more deeply into the beliefs or patterns of conditioning that are driving you to work on your website. In other words, if the effort to work on the website just becomes more and more of a struggle when you apply yourself to the task, then it is more likely that the impulse to perfect your website is coming from a more superficial part of your ego's conditioning. What do you really want? Is a website, or in particular, a "perfect" website actually necessary to finding peace and joy in your life?
You may also discover as you actually work on your website that there is a mix of deeper and truer inspiration and also some layers of your conditioning that are not as true or meaningful. In that case, you may feel naturally and effortlessly motivated by some of the actions you take regarding your website, and then find that other things you attempt to accomplish leave you feeling conflicted or dry and even less motivated to continue. By listening carefully to your own inner responses to each step of your process, you may be able to fine tune your goals and efforts to truly reflect what is most true for you now, and leave behind the expectations or demands that are activated in your ego by the process.
This obviously is something that you can also apply in any area of your life where there is an inner conflict around motivation. As long as there is no harm in trying, you can simply get started to see what you can discover about how true the motivation really is or isn't. A simple example is how often we do not feel particularly motivated to exercise, but then when we get started we feel inspired. And especially when we are all done, then we feel really good about it!
Finally, there is a little shortcut that can help you more quickly distinguish if a motivation is true for you, and also give you some of the energy and motivation you need to get started. The trick is to take a moment and imagine how you will feel when you are done doing a particular activity. If it feels good and true to imagine being all done, that is a sign that it is a true direction for you in that moment. It is like trying on a sweater in the store to see if it fits. You "try on" the experience of completing the activity in your imagination and if it "fits" and feels good, that is a pretty good sign that it will also feel good if you get up and get started doing it. Imagining it all done is often also in itself motivating, so in this case the motivation can start to kick in even before you start the activity. So, what happens right now if you imagine your website as all done and looking good? Does that increase your motivation and reduce your sense of inner conflict? If so, then why not get started?
Life is full of things that are not always inherently motivating like hard exercise, or doing your taxes, or maybe even the actual long, hard work of creating a website. But if you imagine how it would feel when you are finished, that can give you a truer picture of how valuable and worthwhile an activity is for you, and it can unlock some of the motivation you need to start accomplishing the task at hand. One caveat in using this approach: some tasks are so big and difficult that even when we imagine having completed them, it is not enough to overcome the resistance we feel to getting started. In those cases, it can help to break a large task down into bite-sized pieces, and imagine how it will feel to get them done. For example, you can imagine how it would feel to get a particular page of your website done. If that feels good, it can motivate you to get started doing that particular page.
As for your bigger question of why bother when life is already so full of peace and contentment, I would suggest that there are many levels of truth, and they can all be true simultaneously. What a blessing that you have found the true source of happiness that does not actually depend on what you do or what you accomplish. And at the same time, here you are, life is happening, and you will be doing something for the next few hours (even if that is just sitting on your couch). Why not allow yourself to do the things that are the most inspiring and seem the most worthwhile? Your happiness still does not depend on doing them, but it also does not depend on not doing them!
I hope this is helpful.
Reminder: Please add nirmala (at) endless-satsang (dot) com to your contact list so that you are sure to continue receiving these newsletters. You can be removed from our list at any time by following the unsubscribe link below, or by replying to this message.
Please forward this newsletter to your friends. They can subscribe by going to:
http://bit.ly/satsangnews
When they do, they will receive a PDF copy of Nirmala's book,
Nothing Personal,
and two mp3s of satsang.