Read Nirmala's Latest Book for Just $0.99
Download Nirmala's Latest Book, Everything Is Included, for Just $0.99 on Kindle through July 5th (Reg. $4.99)
Explore the connected oneness of everything...including YOU!
In these wide ranging essays, you will learn:
• How to know directly how true something is for you
• How to give love even when you don't like someone
• Tips for the practice of Self-Inquiry
• The simple truth about suffering and how to heal it
• How to move into Presence and stay there
• How to overcome bad habits and addictions
• The inherent richness of emptiness and space

(You can also follow the buy link to read the book at no cost as part of the Kindle Unlimited monthly subscription program. Note that you can read a Kindle ebook on almost any device including a computer, smartphone, tablet or a dedicated Kindle ereader.)
Note from Nirmala: This book is a collection of articles and essays. They cover many different topics that have come up often in the almost twenty years that I, as a spiritual teacher and mentor, have been sharing perspectives about our spiritual nature. Many of the essays have already appeared on my blog at http://endless-satsang.com/blog.htm, but I have collected them here for those who prefer to read a book instead of a blog. I have also included a few essays from my earlier books when it seemed appropriate, in addition to two appendices,"The Heart's Wisdom" and "Love Is for Giving," which are excerpts from my book Living from the Heart. These appendices contain perspectives that I have been sharing for years, and I recommend that anyone who is not already familiar with these earlier writings visit or revisit them to provide a foundation for what is shared in these pages.
May you find some truth in these words, and may that truth open your heart and set you free.
-Nirmala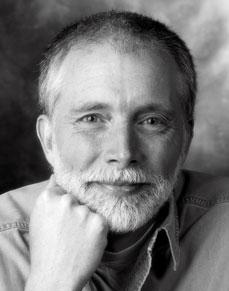 Join Nirmala for a Weekly Online Satsang:
I have been invited to offer a weekly online satsang on the Awakening Together Sanctuary. They have an ongoing gathering place online for all kinds of spiritual exploration and discovery. You can either participate in the discussion directly or just listen in on their internet radio station, or catch up with the recorded sessions anytime.
Weekly Satsang with Nirmala: Every Wednesday at 1:30pm ET/10:30am PT

For more info about the weekly online satsangs:
A Gift from Gina: New Online Mini Course at No Charge
It's time to wake up and reach your full potential for inner peace and joy. In my wife, Gina Lake's, new online mini course, you'll be able to sample a variety of spiritual practices and explorations that were taken from her four 8-week online courses. This mini course includes a guided meditation, spiritual inquiries, book excerpts, a video, detailed spiritual practices, and an audiobook excerpt. As soon as you sign up, you'll have access to the entire mini course. You'll also see how user-friendly and transformative her online courses are. Over 11,000 people have taken one of Gina's online courses, and now you can try a sample course at no charge.
Thanks for your interest in Nirmala's teaching. You can unsubscribe from this newsletter at anytime by using the unsubscribe link below or by replying to this email with "unsubscribe" in your message.
Nirmala
Endless Satsang Foundation
PO Box 3558
Sedona, AZ 86340
Nirmala's Facebook Page: https://www.facebook.com/Nirmala-131968710233328/
Share this newsletter: