Holiday Message from Nirmala and a Request for Support
Every day is holy. Every moment is sacred. And yet, we can be reminded of this truth by the days we set aside as holidays. May you more deeply sense the peace and joy that is always available in the days and weeks ahead. Your share in the infinity of love is also infinite.
Many blessings, Nirmala
PS: Keep an eye on your inbox for some free gifts and special offers in the next few weeks.
How to Support Nirmala and Endless Satsang Foundation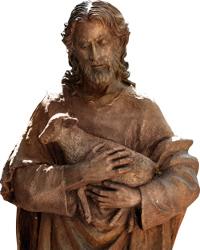 This year has seen a continued expansion in the many ways Endless Satsang reaches out to share the teachings, including an expanded program giving away spiritual ebooks and a new offering of Christ Consciousness Transmissions.
Over the years, we have received requests for suggestions as to how someone can support this teaching and writing work of Nirmala and his wife, Gina Lake. So here are some simple ways you can help including ways that are at no cost to you:
1-The most direct way of supporting Endless Satsang in this season of giving is by offering a donation. If you have enjoyed the free ebooks and other material we offer, a donation will support our continuing efforts to provide these teachings. Our non-profit, Endless Satsang Foundation, is a recognized 501c-3 religious organization and so donations are tax-deductible which can be helpful for end of the year tax planning. You can donate on Paypal with a credit card or Paypal account using this button:
Or you can mail your donation to: Endless Satsang Foundation, PO Box 3558, Sedona, AZ 86340. You can also visit the following page to learn more about our no cost ebook program and also about some gifts that we offer to anyone committing to a monthly donation to help us reach more people: http://endless-satsang.com/announcing-new-expanded-free-ebooks-program-on-endless-satsang-com.htm
2-Amazon has a program called AmazonSmile where you can easily register your Amazon account and then Endless Satsang Foundation will automatically receive a donation from every purchase you make, all at no cost to you! This is an effortless way to support Endless Satsang. Click on this link to register for this program on Amazon.com: https://smile.amazon.com/ch/11-3721388
3-Download our no cost ebooks. The way that ebookstores are set up, the more a book is downloaded, the more that website will promote the ebook to other visitors. So even if you already have one of our no cost ebooks, you can help us by downloading them anyways from the various stores including Amazon, Google Play, Barnes and Noble and iBooks. Just follow the links on our ebooks page to the various stores and download the books.
4-You can now borrow several of Nirmala's and Gina Lake's ebooks by being a member of the Kindle Unlimited program (like a Netflix for ebooks). And the first month costs nothing! NEW: Kindle unlimited is now available on Amazon in the UK, Canada, Australia, India, Mexico, and many European countries, in addtion to the USA. The included books are also on the ebooks page linked to just above.
5-Write a review of one of our books. The more reviews a book has, the more the ebookstores promote that book also. If you write an honest review, that will help more people find their way to our books.Again follow the book download and purchase links on the ebook page mentioned above to reach the book pages where you can leave a review. (Tip: You can copy and paste a review into more than one website to save retyping the review.)
6- Share our website on social websites. Many of the pages on Nirmala's website have social sharing buttons (usually near the bottom of the page) that you can use to share the content on Facebook, Twitter, Google+ and other sites. This only takes a second, but it can bring many more people to the material on our websites.You can also copy and paste the url address of any webpage into a social site to share it with others.
7- Give our audiobooks to friends and family at no cost to you! If you have enjoyed Nirmala's or Gina Lake's audiobooks on Audible.com, you can now gift our audiobooks to your friends or family at no cost. Just go to the audiobook's page on Audible (like this one: http://adbl.co/1Yq59Op ) and then click on the "Send this Book" link under the book's description. The recipient of your gift can download the audiobook at no charge and they do not need to signup for an audible membership, although there is a limit of one audiobook per recipient under this program. However, you can give one book to several friends. This is a great way to share an audiobook you have enjoyed and introduce others to the joys of audiobooks. Or if you are not already an Audible member, you can get one of our audiobooks for yourself by signing up for a free trial of their service. Links for this offer are also on each books page on Audible.
Finally, your interest in and enthusiasm for these teachings is the greatest gift you can give us. Please enjoy the Endless Satsang website and all of the material we offer.
Thank you - Nirmala and Gina Lake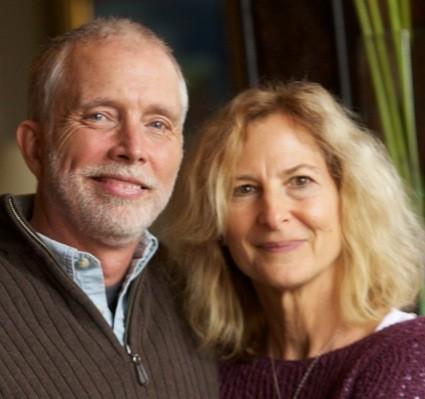 Thanks for your interest in Nirmala's teaching. You can unsubscribe from this newsletter at anytime by using the unsubscribe link below or by replying to this email with "unsubscribe" in your message.
Nirmala
Endless Satsang Foundation
PO Box 3558
Sedona, AZ 86340
Nirmala's Facebook Page: https://www.facebook.com/Nirmala-131968710233328/
Share this newsletter: