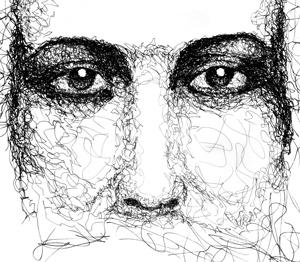 Someone contacted us with an inspiring and remarkable report on her long term experiences with the Christ Consciousness Transmissions (CCT) over the past year that we have been offering them. She attended a live retreat with Gina last October where Gina first offered several CCTs as part of the gathering. And while she did not feel much of anything during those first transmissions, she decided to continue with the online gatherings we offer four times a week on every Tuesday, Thursday, Saturday and Sunday (as described here).
And here is what she experienced after attending for the last 12 months:
I was there at the retreat in Colorado when you first started doing transmissions. I heard some people describe their incredible experience, but I felt nothing. Well, maybe not quite nothing because when the email came to continue attending them, I felt I should.
I have come to almost all of them except 2 or 3. In the last few months, my awareness of so much has shifted, including which voice I was listening to.
Seeing Truth. Embracing Life. Knowing that everything to awaken is already and has always been offered to me, in my life experiences.
It is kind of overwhelming, but not in a 'bad' way. I just do not know what to do with it all, the amazing awareness, expanding awareness.
I have listened to over and over to the channeled recordings. One day, I listened to the message from 12-31-17 (available on Youtube here) several times. A few days later this poem/writing came out of me. I listened to it again weeks later and I realized that it prompted this poem:
EVERYTHING IS HELPFUL
Everything is helpful
I have heard this..
I have read this..
I have not fully understood this.
How can this possibly be true for everyone?
Coz There are seems to be over 6 billion of us here.
I have tried to 'think' this into understanding.
That is not possible.
I cannot 'think' anything into Awareness
Everything just IS.
When I let go of the trying to 'figure' it out...
The how...The why... The what...
It comes to me & I feel into it...
I KNOW it.
I used to feel/think/believe
I was to hold fast to the Knowing
when it comes
Coz, to me, the doubts/uncertainties come soon after
Hold Fast to the Knowing, I told myself
Hold tightly onto it.
I feel differently now
I Know differently now.
Holding on to anything keeps me tied to the past,
anchored to something that is gone.
No matter how pleasant, beautiful or moving even
I Know Now
I Feel Now
I Live.. NOW
Each moment, Each Moment is such a Blessing.
Spectacular!
However it looks.
Live in the moment
Love..each moment
Love the Experience
Grow..from the experience
CHOOSE...In The Moment
THAT..is how...
EVERYTHING IS HELPFUL
Listen to her reading the poem:
More info about the Christ Consciousness Transmissions and answers to frequently asked questions are here: https://endless-satsang.com/faq-about-online-christ-consciousness-transmissions.htm
NEW: There is a new audiobook in the Jesus Speaking series that was just released:
Jesus Speaking: On Embodying Christ Consciousness
. This book is a collection of the channeled messages from Jesus that we have shared recently on the transmission meetings. You can read about and purchase this new audiobook here:
https://www.radicalhappiness.com/audio-video/jesus-channelings