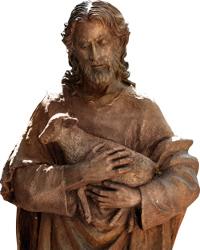 Gina chanelled a message from Jesus during our first online group transmission this past Sunday. You can listen to it here:
Listen to a channeled message from Jesus about these transmissions:
Christ Consciousness Transmission:
My wife, Gina Lake, has been channeling the words of Jesus for several years, and now he has asked Gina and me to make ourselves available as instruments of his transmission. We are simply acting as an antenna for this universal force. A Christ Consciousness Transmission (CCT) is an opportunity to experience a direct transmission of love and to speed up your evolution and to break through to a new level of being. It will assist you in embodying Christ Consciousness and being your best self: who you came here to be. It is particularly intended for awakening and can also clear and cleanse longstanding issues by working with the subconscious when doing so is in service to awakening.
In a Christ Consciousness Transmission, you will receive whatever is in your highest good to receive at the time. What you receive is not up to you and may never be known by you, although the results may be recognized over time. Transmissions work subtly, and so people vary in their ability to perceive them. It isn't important that you feel anything in a transmission, although commonly people feel heat or energy flows or see or feel light or even colors. A transmission can have a powerful effect without you feeling or seeing anything at all.
What is important is your openness to receiving the transmission, which is why before a transmission you are asked to state silently your openness, willingness, and readiness to receive whatever is in your highest good. This opens the door to receiving, which cannot be opened except by you. This is why a belief in the power of transmission is important: If you don't believe in the power of transmission, you won't be open to receiving. So, while belief is not necessary to receive a transmission, a lack of belief can limit what you receive. The Ascended Masters behind such transmissions cannot override your free will. If you consciously or subconsciously say no to receiving a transmission, you won't receive it as fully as you might.
Two ways to receive a CCT with Nirmala:
1- As Part of a Mentoring Session
I am offering a 20 minute transmission session as part of an hour long one-on-one spiritual mentoring session in person, or on the phone, Skype or Zoom. Follow the link below to arrange a mentoring session and mention on the form that you would like to include a Christ Conciousness Transmission or CCT in your session.

2- In Online Group Transmissions:
New: Gina Lake and Nirmala are now offering online group sessions of Christ Consciousness Transmissions every Sunday at 11:00 am Pacific time (12:00 noon, Mountain time, 1:00 pm Central time, 2:00 pm Eastern time, 7:00 pm London time, and 8:00 pm Central European time). These sessions are about an hour long and include a channeled message from Jesus followed by a 20 minute transmission to activate awakening.
These sessions are offered by donation. The suggested donation is $10-$20 (US) per session. You can click below to make a donation on Paypal, where you can also use a credit card even if you don't have a PayPal account. Or you can mail a check made out to Endless Satsang Foundation to Endless Satsang Foundation, PO Box 3558, Sedona, AZ 86340. Please make your donation before attending one of the sessions.
How to Attend an Online Transmission:
To attend a session after making your donation, follow this link at 11:00 am Pacific time (12:00 noon, Mountain time, 1:00 pm Central time, 2:00 pm Eastern time, 7:00 pm London time, and 8:00 pm Central European time) on any Sunday:
If you are not familiar with the Zoom platform where the meetings will be hosted, you can learn how to attend a meeting by watching the video here: https://support.zoom.us/hc/en-us/articles/201362193-How-Do-I-Join-A-Meeting- You can attend online on your computer, smartphone, tablet or even by dialing in from your telephone. (See this page for instructions to join by telephone.) To sign up for a special mailing list to receive reminders in your inbox, use the form on this page: http://endless-satsang.com/sign-up-for-weekly-email-reminders.htm
Here are some FAQ about the online transmissions.