Experiencing Divine Presence
by Gina Lake, Nirmala's wife
This 50-page ebook by Gina Lake, Nirmala's wife, shows you how to experience the Divine in the world in simple ways by being very present. It is possible to experience the mysterious truth that everything is an expression of the Divine by paying close attention to the many signs that reveal this great Mystery. Radiance: Experiencing Divine Presence points out these clues so that you can more easily recognize yourself as the Divine—that which is creating and has created this you that you think you are and all that this you is experiencing. It was given to Gina by her inner teacher.
This work is licensed under a Creative Commons License.
Recent Review of Radiance on Amazon:
"This is a wonderful, heart-opening and inspiring little gift of a book. It was the first book I encountered of Gina's, and it helped me more deeply experience the beauty and wonder of life, in little things and in everything. Since then, I've read all of Gina's books and have loved them all. An energy comes through the words that is very precious and reminded me of how special life is. Very uplifting--a real gift."
About Gina Lake: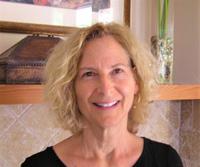 Gina Lake is a nondual spiritual teacher and author of over twenty books about awakening to true nature. She is a gifted intuitive and channel with a master's degree in Counseling Psychology and over twenty-five years' experience supporting people's spiritual growth. In 2012, Jesus began dictating books through her. These teachings from Jesus are based on universal truth, not on any religion. Her focus is on helping people be in the present moment and live a happy, fulfilled life and on shedding light on the ego and programming that interferes with that. Her teachings are similar to Eckhart Tolle's, Byron Katie's, Adyashanti's, A Course in Miracles, and other nondual teachings.Her website offers info about her books and online courses, and audio/video recordings: https://www.RadicalHappiness.com
More Books by Gina Lake are available on RadicalHappiness.com.